US INVENTOR
Innovators, Inventors, Dreamers, and Builders

Building a community of innovators today to protect the inventors of tomorrow. Innovation is the cornerstone of the American Dream. Everyone can build the next best mousetrap. US Inventor's vision is to help teach people that process as well defending that ability on Capitol Hill. 

US Inventor brings together the best and brightest innovators of today to help the best and brightest innovators of tomorrow. We teach, promote, and defend the invention process and business methods involved in taking an idea, making a profit, and changing lives. 
Inventor's Project
Inventors depend on strong intellectual property laws to defend their innovations- create jobs- and secure investors. The Inventor's Project was created to help protect those laws through education.
The importance of strong patents
Watch the video below to learn more about the Inventor's Project.
UN Letter
Letter To the UN
September 1st, 2016
TO: The President of the United States, and the Secretary General of the United Nations
As we are entering a period of global uncertainty, whether dealing with emerging public health threats like Zika, political and economic changes like Brexit, or larger trade agreements like the Trans-Pacific Partnership (TPP) or the Trans-Atlantic Trade and Investment Partnership (TTIP) we want to outline principles of policies that will enhance innovation, invention, and new solutions for people around the globe.
 We, the undersigned, support policies that foster new, useful, and unique products for people around the world. Policymakers should consider these principles when making or debating local public policy or international agreements.
Market-based policies that reward the value of invention and innovation to individuals and society;

Intellectual property rights, and enforcement, are made readily available to inventors;

Each inventor should have access to her government, and particularly independent courts, to defend her properly patented ideas and inventions from unlawful theft; and

To support these principles each government should promote, support, and defend a patent and intellectual property regime that embodies these principles.
Therefore, we encourage current and future policymakers to use these principles when developing policy in local governments or at multi-lateral international organizations.
Signed: 
Copy    
U.S. Trade Representative
U.S. Department of Commerce
U.S. Senate Judiciary Committee
U.S. House Judiciary Committee
U.S. Senate Foreign Relations Committee
U.S. House Foreign Affairs Committee
UN High-Level Panel on Access to Medicines
Organization of Economic Co-ordination and Development
World Health Organization
World Intellectual Property Organization
Patent Injustice Project
Inventors depend on strong intellectual property laws to defend their innovations- create jobs- and secure investors. The Patent Injustice Project was created to help protect those laws through education.
Issues
Innovation is the cornerstone of the US economy. We must protect both the incentive to innovate and the incentives to invest in innovation. Without the incentive to innovate today- we might miss out on the next big innovation tomorrow. 
US Inventor's Paul Morinville, along with other passionate inventors, took to the streets this weekend to protest Congressman Darrell Issa and his views on Intellectual Property policy. Paul writes: "Issa bullied through the America Invents Act to ingratiate his friends and contributors at the CTA.   While Issa is weakening our patent system, China, Europe and […]
Latest Briefs and Letters
US Inventor has signed onto a Brief in support of Petitioners SCA Hygiene Products Aktiebolag and SCA Personal Care, Inc. INTERESTS OF AMICI CURIAE Amici Curiae, including US Inventor, are non-profit organizations of inventors and small-business owners with first-hand experience with America's patent system. They have spent substantial portions of their lives working toensure that the flaws in […]
Amici Curiae are individual inventors and associations of inventors that share a common interest in a robust patent system that encourages and appropriately rewards successful inventive pursuits. Collectively, amici have invested significant energy and personal resources in research and development in their respective technical fields. Amici rely on patents to protect those investments and to […]
This is a request to participate with US Inventor in an Amicus brief to the Supreme Court in support of MCM Portfolio. This case is asking the Supreme Court to find IPR procedures at the USPTO unconstitutional for two reasons.  The first is a separation of powers issues in that the administrative branch of government […]
This amicus brief details the longstanding protection of patents as fundamental private property rights under the Constitution, reaching back to early 19th-century decisions by the Supreme Court and lower federal courts. This amicus brief builds upon recent briefs filed by CPIP Senior Scholars in several patent cases, including Cuozzo, Cooper, Halo v. Pulse, and others. These […]
US Inventor is founded on the innovation. Our Founders exemplify that mission- inventors, innovators, and thought leaders.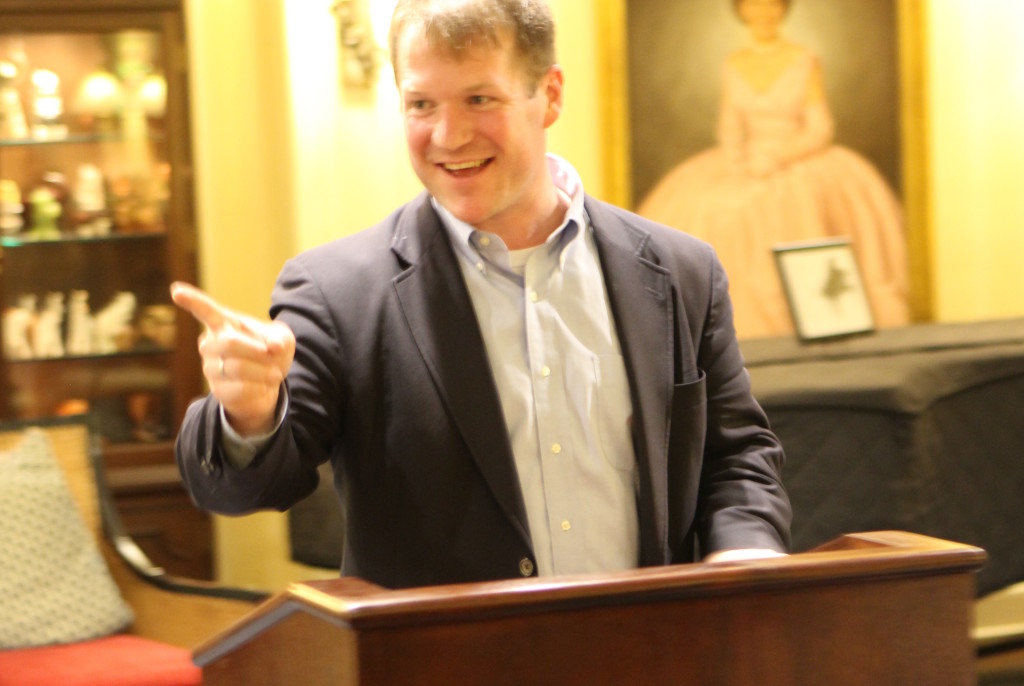 Charles Sauer
Paul Morinville
Adrian Pelkus
Kauffman Foundation Conference Center
September 19, 2016
9:00 am
Capitol Hill
September 21, 2016
4:00 pm
Contact
We welcome your suggestions. Please take a moment to contact us and detail which issues you believe are most pressing for US Inventor. Please know that your feedback and sharing of information will continue to be appreciated.
US Inventor
6320 Augusta Dr,
Suite 502
Springfield, VA 22150